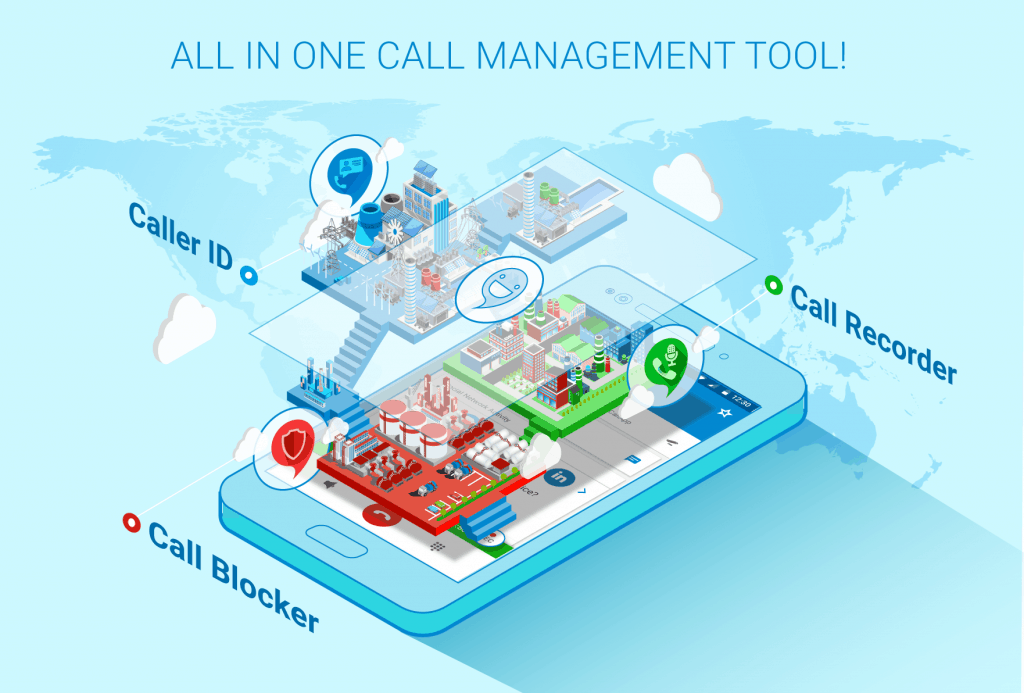 CallApp is a communication app trusted by nearly 40 million users from around the globe. The app has a variety of features including Caller ID, Call Recording, Smart Spam Protection and much more. CallApp's roster of features is jam-packed to create the best possible mobile phone experience imaginable.
In the past year, we've released some huge updates for our app. Now, we want to share with you the main reasons why you NEED to download CallApp on your mobile phone.
#1 Spam Call Detector:
CallApp has one of the largest phone number databases in the world, consisting of nearly 3 Billion numbers. With this huge database, we can make sure that you'll never be bothered by spam calls again. CallApp automatically identifies and blocks unknown callers and unknown numbers. With CallApp, you'll always know who's calling and no one will surprise you again with another delusional proposal or a sales call.
A Powerful Call Recorder:
Another big feature we have in our app is the Call Recording feature. It's one of the most functional features in which we've developed here at CallApp. With this feature, you can automatically record your outgoing or incoming phone calls. You can also listen to all your recordings in one place, with the possibility of sharing them with your friends on social media with just a touch. The best part about CallApp is you don't need 2 different apps for Blocking Spam and Recording Calls. We've got you covered with an all-in-one solution, which combines powerful features that every Android owner needs.
You can learn more about how we integrated a massive new feature (Call Recording) into an already jam-packed app in this article which was published on Medium.
A Whole New Way to Experience Your Phone Contacts:
CallApp gathers a lot of useful information about your mobile phone contacts. CallApp will show you all your contacts' social media accounts in one place — Facebook, Twitter, LinkedIn, Skype, YouTube and much more. The app also has the ability to automatically recognize a relevant picture from social media for each of your contacts. The Contact details screen is well crafted and it's a pleasure to look at.
Finding Businesses and Places Has Never Been so Easy:
One feature people don't realize we have is the ability to Search for Numbers or even Places (similar to Google). CallApp can search and find any name or number in the world using our smart search system. You can even search for places such as restaurants, businesses and so on. In just one click, you can see the most important information such as opening hours, addresses, menus, reviews, etc.
CallApp+:
CallApp+ is the CallApp Team's favorite feature. It lets you identify any number that goes through your messaging apps such as Whatsapp, Viber, SMS, etc.
This exciting feature was developed in order to bring our users full control of their mobile phones, especially when they get messages from different social media messaging platforms. This feature makes sure you'll always know the name of the number regardless if it's a phone call, SMS, or message from your favorite messaging app.
These are only some of the reasons in which you need to download CallApp. We have big plans for releasing more features in the future, so stay tuned. Don't forget to join millions of users who follow us on social media.
About the Author:
Robert Nachum is a tech blogger that loves to write about mobile apps and online tools. He is passionate about startups, technology, and music on a vinyl. He is also the founder of Topanda, an agile marketing agency.